Driveway
Adding or redoing a driveway can make your house much more attractive and useful. A well-made driveway can be a real improvement to any property. Providing extra parking space can be an immediate benefit, and may even save you money on your car insurance.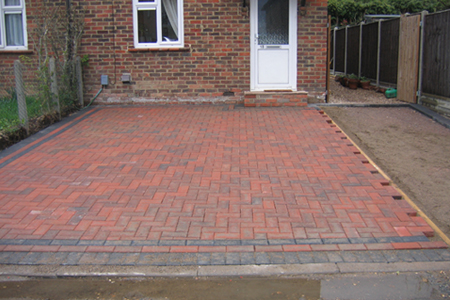 It's also a way to make your home look better. A landscape contractor can help you figure out the best style of driveway for your property.
Whether laid to gravel, block paved, or given another finish, a driveway is also a design statement for your home. Whatever the style, it can also give your home a dramatic and stunning entrance.
We are driveway experts and can not only lay your new driveway but can also advise on what would be the best for your home. Contact us to find out how we can transform your driveway in an economical way