L. Perry Landscape Gardener Services
Shrubs
Shrubs are often useful and sometimes beautiful in a garden and are best grown in a border where they can create mass to block out otherwise blank areas. They can be planted at any time of the year provided that the ground is not waterlogged or frozen, this gives us adaptability. There are various types of shrubs that will flourish in a variety of conditions. We can advise which ones would be best for your garden, and plant and tend them accordingly.
Turfing
Turf provides the best way of creating a lawn quickly, you can use it within months, and soil preparation isn't too demanding. It can be a more expensive option than seeding but it is more convenient as you can use it a lot quicker and it gives an even texture. Our lanscape gardening services includes free consultations where we can discuss lawns and turfing with free estimates if required.
Pergolas
A sense of height is important in even the smallest gardens. Unless there is vertical use of plants or upright garden features, the centre of the garden will be flat. To get attention on the centre of the garden and a pergola can be used to great effect to give a depth of vision to the view.
Listed here are just a number of the gardening services that we offer, this is just an example of what we can do, please contact us for information on other services and anything else that you may be looking for:
Turfing
Pergolas
Block Paving
Ponds
Rotivating
Patios
Driveways
Decking
Fencing
Paths
Hard Landscaping
Hard landscaping is a term used to describe constructions that can become garden features, this can range from paths, water features and block paving.
Hard landscaping can dramatically enhance the features of a garden and an extra dimension that creates additional effects.
Water features are very popular not only for their visual appearance, but for the relaxing value that they can add to a garden:
Ponds
Ponds come in all shapes and sizes and can be used for plants or plants and fishes, they are wonderful for attracting small wildlife creatures to your garden. Should you wish you can stock them with fish which adds another feature to your garden. We can advise on the type of pond and install it for you so as your garden will get the added tranquility that it provides.
Block Paving
The paving in a garden can be a feature to be admired and should not be considered secondary to other attractions in your garden. Block paving as a garden path can be very effective, as well as enhancing the features of other areas around your home, block paving can give a dramatic effect to a lawn.
We can help with design of block paving paths as well as give a quotation to supply and lay them. Our landscaping service can lay block paving to all sizes, so you do not have to limit yourself to just having it in the garden, we can lay it anywhere around your property to add a feeling of elegance.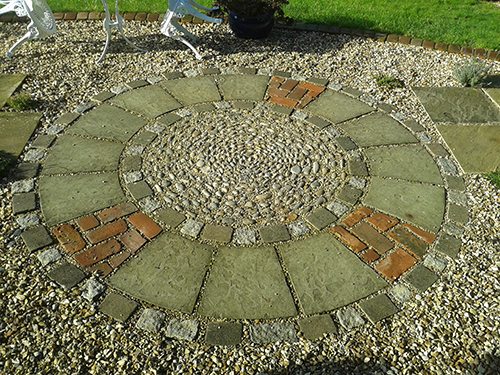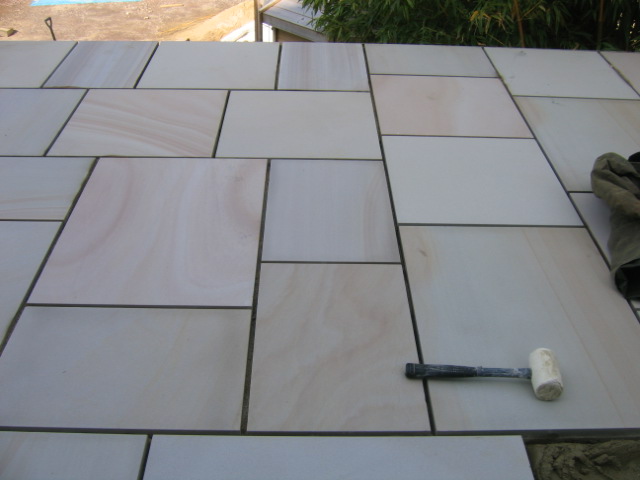 Tree Maintenance
We understand that it is important to plant trees at the correct spacing for them to achieve their full beauty. Planting trees too close together will lead to them having to be moved at a later date, which is both time consuming and costly, which is why we work out a tree planting scheme before starting a project.
It is important that new trees and shrubs do not suffer competition from weeds, which is why weeding is an essential part of new tree cultivation. Combined with our pruning services, new trees will flourish in your garden and as well as adding beauty they can add protection for other plants and shrubs. We will sit down with you and discuss the type of trees and plan the layout which will suit your garden, and we can tend them for you through their grwoth cycle.
Hedge Services
Hedges can be used as borders for a garden, but more imaginatively, they can be used as dividers, that add a touch of mystery to a garden. A well planned hedge formation can add so much to the look and also be wild or trimmed. You can have hedges that are wild in look or you can have them that are well trimmed and formal, either is a pleasing addition to any garden.
Even in a small garden hedges can hide surprises that lay round a corner. We will help you decide which types of hedge is best for your garden and maintain it for you so as it looks it's best all year round.
Lawn Services
The lawn is the centrepice of most gardens and it is the first thing that the eye is drawn to, the rest of the garden is built around the lawn.
This means that the lawn should receive special care and attention and at L. Perry Landscape Gardeners we are lawn experts.
There are various essential tasks that need to be carried out and we can provide the lawn maintenance that will keep your lawn in tip top condition. At certain times of the year lawns need more attention than at others.